The Australian Net Zero and Circular Economy Conference will feature nearly thirty events for academics, startups, government, and industry. Browse and register for any of the sessions below:

The Circular Economy and ESG impact – Navigating the need for impact philanthropy via collaborative partnerships – Online Event
November 23, 2022 @ 5:00 pm

-

6:00 pm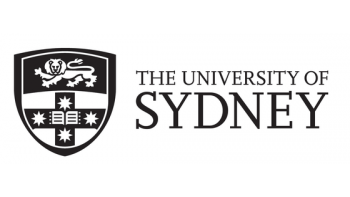 The need for companies to adopt positively impactful Environmental, Social, and Governance (ESG) strategies and practices has never been greater. A recent HSBC survey found that only 14% of consumers feel that corporate giving programs for sustainability outcomes is for genuine reasons. Never has there been such a demand for new technology, research, and advancements in everything from net-zero initiatives to circular economic transformation from investors, consumers, and industry; however, support for new research lags this demand.
How can your company or industry adopt effective ESG strategies? Can the circular economy model garner the most positive impact? What is the role of impact philanthropy and collaborative partnerships to steer action? In short – how can we all step up and build a better future?
In this session we will hear from Dr Anna Young-Ferris, from the University of Sydney Business School, with over 20 years of experience as a sustainability and climate change accounting specialist. As an award-winning educator, award-winning researcher, and consultant, she is passionate about transforming the business narrative from the single-minded pursuit of profit to advancing a responsible business mindset; understanding that social and environmental impacts are interconnected with financial impacts. Anna holds a PhD is in ESG integration. Her research interest is at the intersection of responsible investment and sustainability accounting, publishing research in these fields. She was very recently recognized as the recipient of the 2022 Vice-Chancellor's Award for Outstanding Contribution to Sustainability.
Anna will discuss the background and evolving ESG landscape and its intersection with circular economy. She will explain the increasing drive towards taking account of both financial impact and societal impact. This will lead into a discussion of impact philanthropy, where our panel of ESG leaders will discuss their ESG strategies and highlight the important role of collaborative partnerships.
Speakers:
Dr Anna Young-Ferris – Lecturer, University of Sydney Business School
Panelists:
Mark Alcorn, Associate Director of Development, University of Sydney
Angus Dennis, Investment Director, Australian Ethical
Monica Richter – Senior Manager for Low Carbon Futures at WWF
Register for online session