The Australian Net Zero and Circular Economy Conference will feature nearly thirty events for academics, startups, government, and industry. Browse and register for any of the sessions below:

Partnerships for the Goals – SDG17 – A circular economy marriage between a startup and a stalwart – Online Session
November 23, 2022 @ 2:30 pm

-

3:30 pm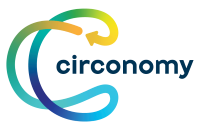 In 2019, at the WCEF (World Circular Economy Forum), two Australians shared a coffee and a chat, where it was initially considered how a local start-up might partner with a stalwart, to pilot projects for a more circular economy. This partnership was the beginning of what is today, one of the most award-winning and well-recognised examples of accelerating the circular economy in Australia. Circonomy (formerly: World's Biggest Garage Sale) and Officeworks formed a strong values-aligned partnership, with trust and transparency at the core, which led to Officeworks acquiring a 21% shareholding in Circonomy in 2022. You'll hear first-hand from the two leaders that led the charge in both organisations, with both Yas Grigaliunas and Ryan Swenson sharing and showcasing how they began and where they are now, almost 4 years on.
Together they're throwing away the 'take-make-waste' economy and innovating a new economy – one where circularity is the norm, bringing together leading retailers, resource recovery partners, resale channels and everyday Australians, to together give new life to still useful things. The future is circular, where nothing goes to waste, including human potential.
Speakers
Yas Grigaliunas
Founder & Chief Evangelist
Circonomy
Ryan Swenson
CEO
Circonomy
Register for online session